优捷供应链介绍
优捷供应链Uniquors Supply Chain
是一家专业从事,企业供应链管理、跨境电子商务、进出口贸易的集团公司。旗下拥有超过十家以上的全资子公司,网络分布在 苏州、无锡、上海、香港、德国汉堡、澳大利亚墨尔本等国家及地区。专业,创新,高效是优捷供应链的核心管理理念,公司致力于为客户提供优质的供应链解决方案。
Uniquors Supply Chain
is a group company specializing in Enterprise Supply Chain management, Cross-border E-commerce, and Import and Export trading. Uniquors group has more than 10 wholly-owned subsidiaries, with a network distribution in Suzhou, Wuxi, Shanghai, Hong Kong, Hamburg, Melbourne and other countries and regions. Excellent, Professional, Innovative, Efficient are the core management concept of Uniquors supply chain, Uniquors is committed to providing customers service with the best quality supply chain solutions.
企业供应链管理
Enterprise Supply Chain Management
优捷供应链提供国际空运、海运、中欧班列铁路,德国自营海外仓、亚马逊FBA、欧盟一件代发、国际快递、国内保税仓储、全国海关通关一体化、关务咨询、公路运输等全方位、综合性,企业供应链管理服务。
Uniquors supply chain provides international Air, Sea, China-Europe freight railway, Germany self-operated Distributions, Amazon FBA, EU Express, international Courier, domestic bonded warehousing, China national customs integration, customs clearance and consultation, domestic road transportation and other comprehensive service in enterprise supply chain management.
WCA世界货物运输联盟成员
World Cargo Transport Alliance Member
WCA Membership ID:130493
FMC美国海事局 认证
FMC United States Maritime Safety Administration Certification
FMC LICENSE# 031042
AEO中国海关 认证
AEO China Customs Certification
AEO CN LICENSE# 320266K005
跨境电子商务
Cross-border E-commerce
跨境出口:
自建亚马逊德国站销售平台,拥有自主跨境电商品牌"UNIQUORS"。重点打造海关"9610 & 9710 & 9810" 跨境电商出口外贸综合服务平台,助力跨境电商小微企业实现出口退税、收汇结汇等增值服务。
Cross-border Export
Self-built Amazon Germany sales platform, with its own cross-border e-commerce brand "UNIQUORS". Focus on building the customs "9610 & 9710 & 9810" cross-border e-commerce export foreign trade comprehensive service platform, to help cross-border e-commerce small and micro enterprises to achieve export tax rebate, Value-added services such as foreign exchange collection and foreign exchange settlement.
跨境进口:
自建「优捷海淘」跨境电商进口APP网站,代理德国、日韩、欧美等国的知名品牌,依托海关"1210" B2C保税备货模式进行国内销售。
Cross-border Import
self-built "Uniquors overseas shopping" cross-border e-commerce import APP website, agency of well-known brands from Germany, Japan, South Korea, Europe and America and other countries, relying on the customs "1210" B2C bonded stock mode for China domestic sales.
进出口贸易
Import and Export Trading
国际贸易大宗商品购买及销售,提供进出口贸易代理商IOR、EORI资质,外汇结算,资金托管,供应链金融等进出口贸易综合服务。
International trade purchase and sales of bulk commodities, B2B model to provide import and export trade agents IOR, EORI qualification, foreign exchange settlement, fund custody, supply chain finance and other comprehensive import and export trade services.
江苏优捷供应链有限公司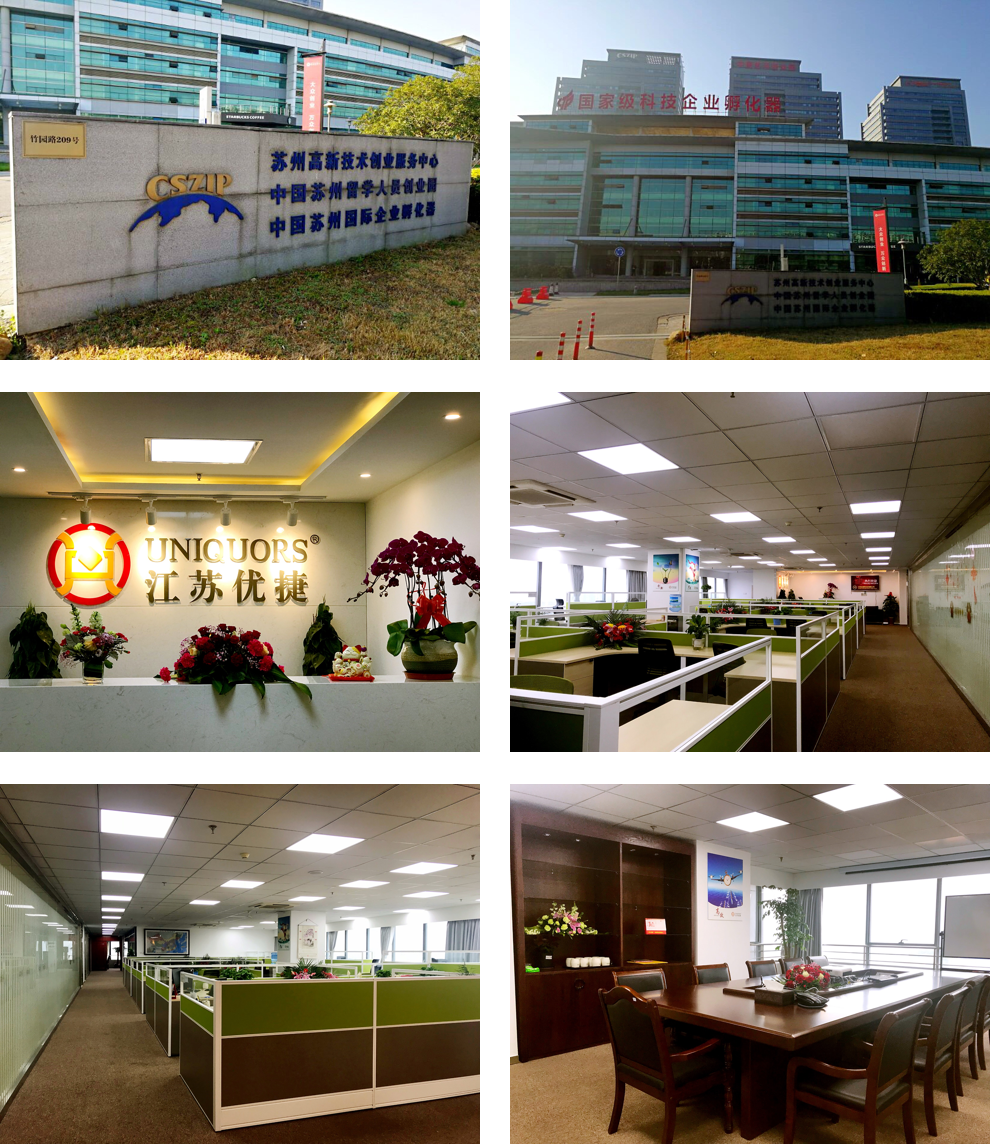 无锡优培可捷供应链有限公司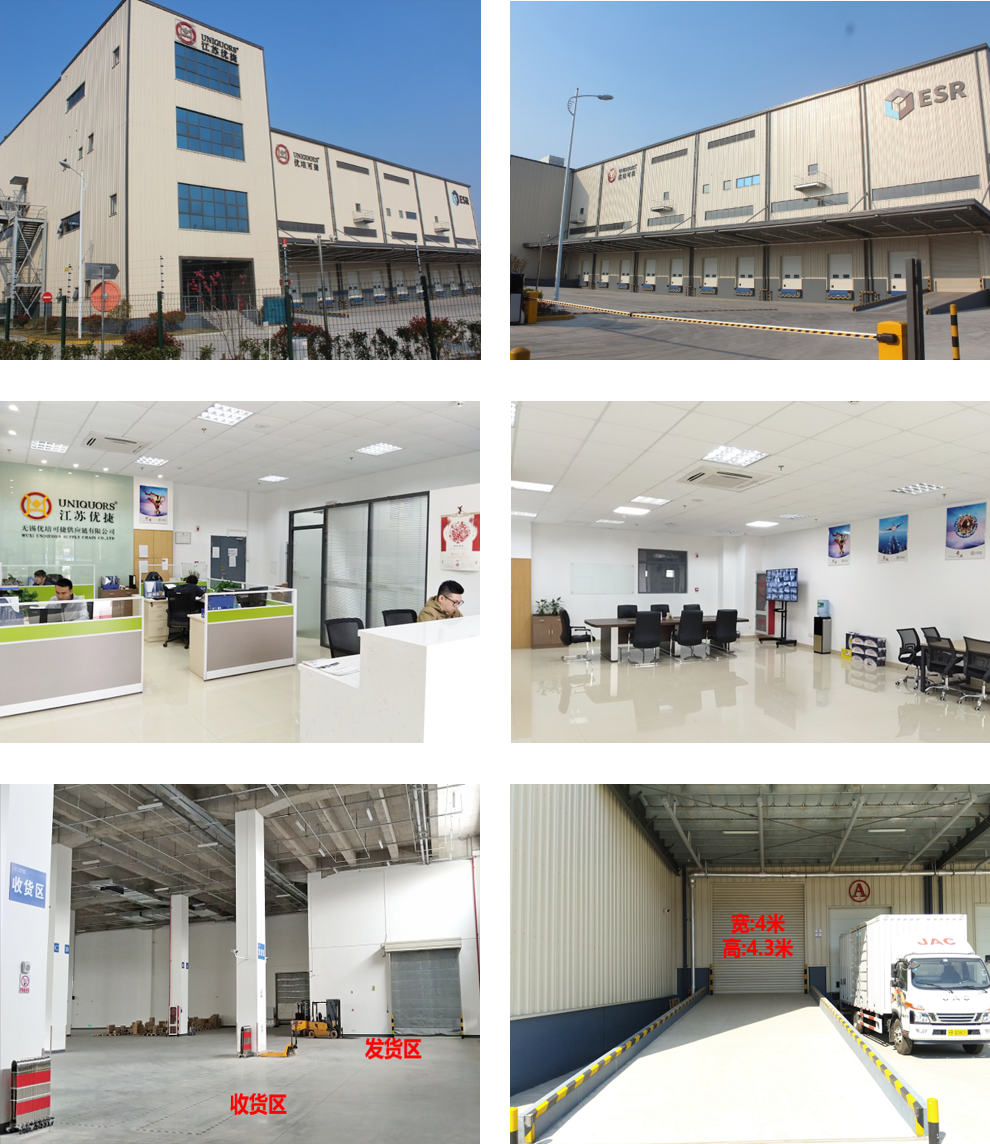 上海优尼可捷供应链有限公司